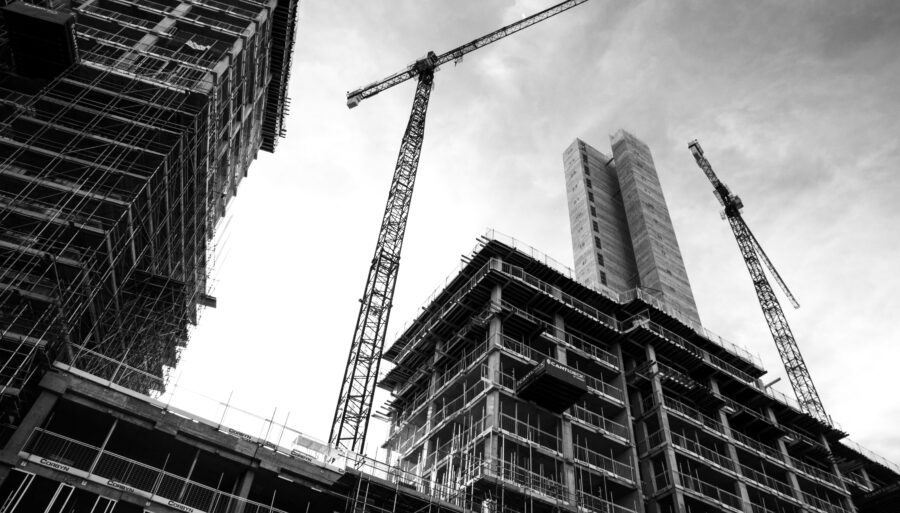 Insurance
What insurance do property developers need?
Posted August 2, 2021
Risk is a major consideration in any property development or construction project. Many of these risks can be costly, so it's important to ensure that before work starts, proper risk and insurance planning is done. Property development project insurance can give you peace of mind by unlocking value at every stage of a project, helping to provide certainty and financial security for those involved.
If you're a property developer, not implementing the right approach to insurance can have disastrous consequences, which could lead to unaffordable costs that may ruin your development's potential.
With this in mind, there are multiple forms of insurance that property developers should consider, with an array of benefits to discover.
What property development insurance do I need in the planning phase?
There are many key considerations for property development insurance, encompassing different stages of the development process. Insurance put in place in advance of the development being constructed is just as important as insuring the development when it's in progress, as there are still significant risks present for the buyer and developer during this time.
During site or land acquisition legal indemnity insurance is available to cover legal issues which can be present on any site and identified pre-transaction by your legal team.
Once a site is acquired, it's important for developers to consider property damage insurance for existing buildings and public liability insurance, which will help to cover claims for injury or damage to third parties and property.  Typically funders insist on these covers and sometimes have stringent insurance requirements that need to be adhered to.
What property development insurance do I need during the construction phase?
Once the development has achieved planning the actual construction project needs consideration.  There has been a shift away from the traditional approach of leaving a main contractor to insure the works, to one where the developer or owner places the project covers which helps to reduce risk and uncertainty whilst protecting against contractor insolvency and a host of other issues.
Owner Controlled Insurance Programmes, or OCIPs can cover multiple types of construction and project risks, often giving cover to all parties involved in the project, ensuring that if there is a claim, funds are paid directly to the developer to continue the project instead of relying on the contractors insurers to settle the claim.
Other types of insurance to consider is a policy to cover the existing structure, and a Delay in Start Up (DSU) policy. DSU provides cover against the financial consequences in the event of a delay in the project due to damage. For example, if a storm caused damage to a property development in progress, DSU could help cover loss of future rental income or debt interest payments related to the delay of the project.
Depending on the type of scheme, Latent Defects Insurance or Building Warranties may be necessary. LDI provides first party cover for 10 or 12 years against structural issues or defects after the project has reached completion.
Most new residential developments will require an LDI policy to enable purchasers to obtain a mortgage.
How Cape Insurance can help
At Cape Insurance, we provide expert risk and property development insurance advice to individuals, partnerships and businesses. We aim to offer an exemplary level of customer service, underpinned by our team's vast knowledge and experience in the property development sector.
To find out more about how we can help find the best property development insurance solution for you, book a consultation today by calling 0121 309 0001 or emailing [email protected].